An Armadillo 'Dancing' to "Billy Jean"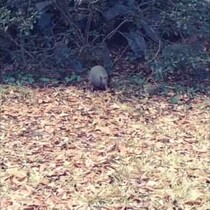 Posted February 19th, 2014 @ 5:58am
There's a 15-second video of an armadillo dancing to "Billy Jean" that's picking up a ton of hits on YouTube.
But it's not actually "dancing" . . . it's gathering up leaves for some reason, and the person who posted it just synched it up with the music.