Billy Joel Botched "We Didn't Start The Fire"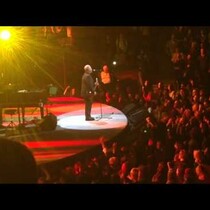 Posted March 17th, 2014 @ 5:46am
BILLY JOEL got tripped up while singing "We Didn't Start the Fire" during a concert in Toronto last week. He stopped the performance ... and ranted, quote, "That ain't right. All you gotta do is [eff] up one word in that song and it's a train wreck ... [It's] one of the worst melodies I ever wrote."