New App Called 'Avoid Humans' Tells You Where The People Aren't
The app, Avoid Humans, is a thing of beauty. It will tell people at SXSW where to go if they don't want to be stuck in the middle of a giant crowd. It would be really, really nice if it expanded. Someone needs to get on that, stat.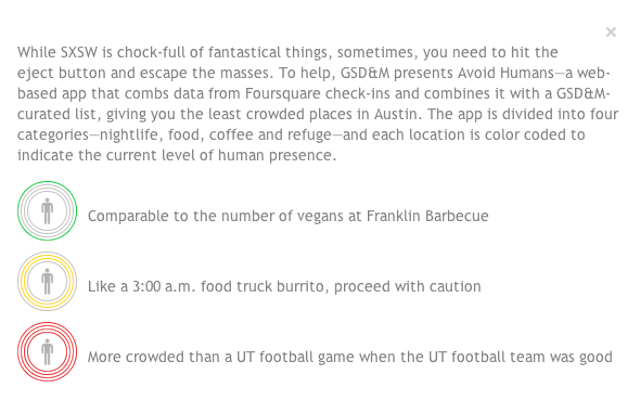 What I Do, Job-wise: So. Much. Other than playing on-air every day (and on DO YOU HATE IT? Sunday nights), you might get an e-mail response from me if you write in asking to know the name of a song or whether we're looking for interns. I'm all over the place, like a ninja, but less stealthy.